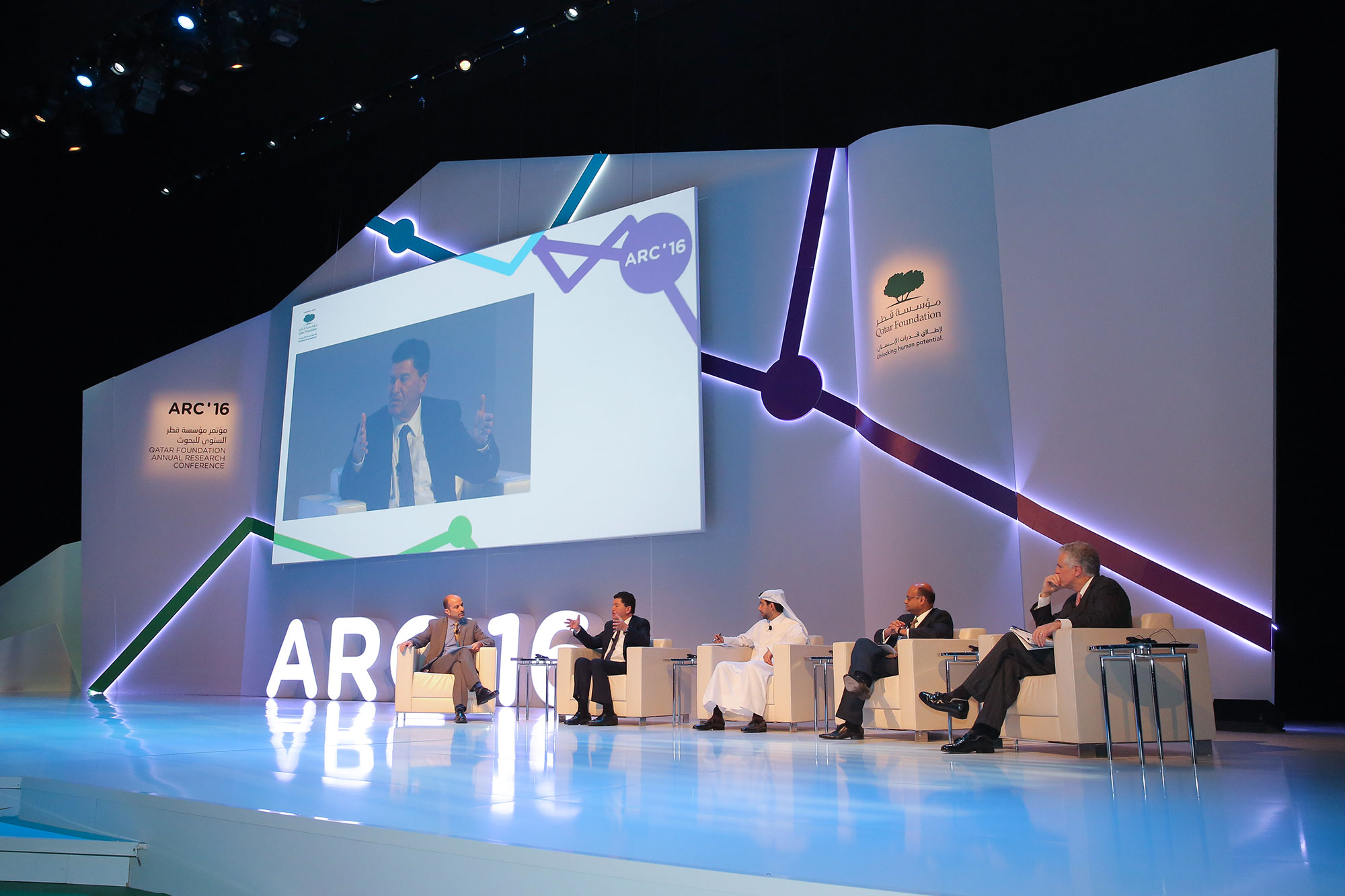 Qatar Foundation
Annual Research
Conference 2016
experiential conceptualisation & execution | spatial design & planning | multimedia design | ministerial protocol
the challenge
qatar's vision is to build connections between the academic and public communities. how can we bring this to life and bring two highly different groups of people together?
our approach
to tear down the notion of qatar's conferences as elite by crafting an experience that cultivates collaboration and learning beyond the academic industry.
the experience
we created a platform that activated the spirit of knowledge-sharing and teamwork by involving the community. collaborating with students to design the plenary stage and creating an immersive journey that encapsulated the essence of Qatar's people, we brought guests into a space that broke down notions of research and development as inaccessible, and a opened gateway to mutual learning.