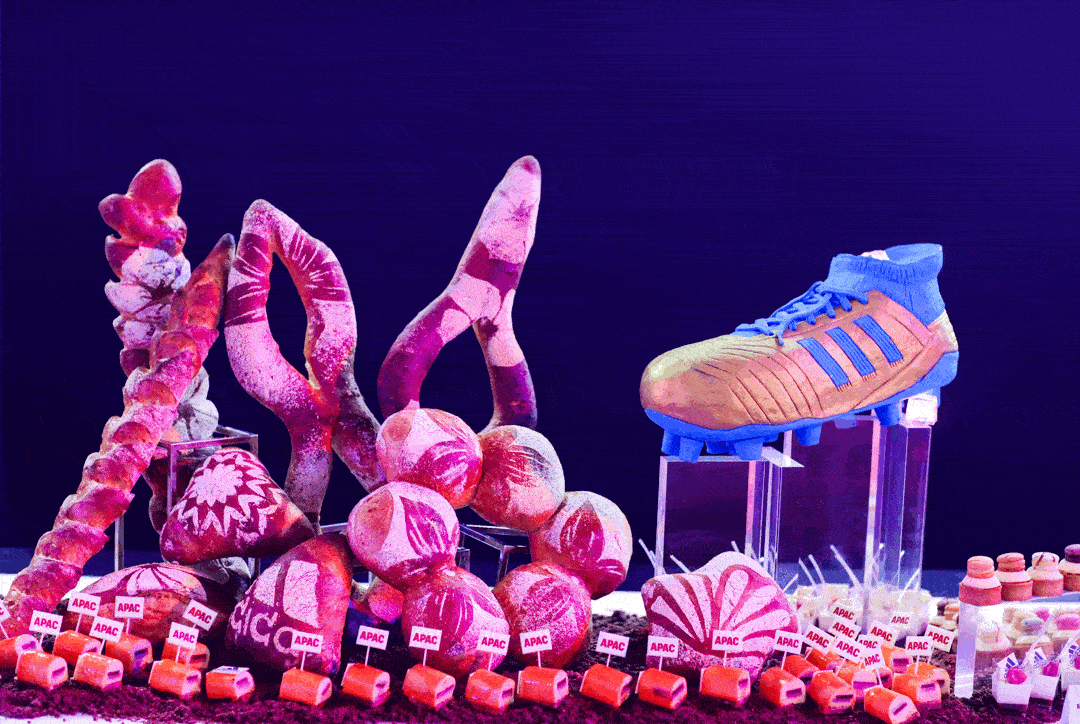 Adidas FW20
Opening Dinner
brand and product storytelling | graphic design | spatial design and planning | multimedia design | motion graphics | live show production | large scale experiences | brand experiences | live experiences
the challenge
how can we celebrate adidas' 70th anniversary and refresh its annual APAC get-together?
the approach
by transforming the ballroom space into an immersive museum of adidas' legacy to create a fresh, unexpected dinner experience.
the experience
we encapsulated the diversity and uniqueness of adidas' 70-year brand history with an experiential showcase of 6 interactive zones, themed by its signature collections across the years. the showcase was complemented with eclectic networking spaces and branded f&b setups to present a bold and different kind of dinner experience that celebrate adidas' spirit of change and innovation.