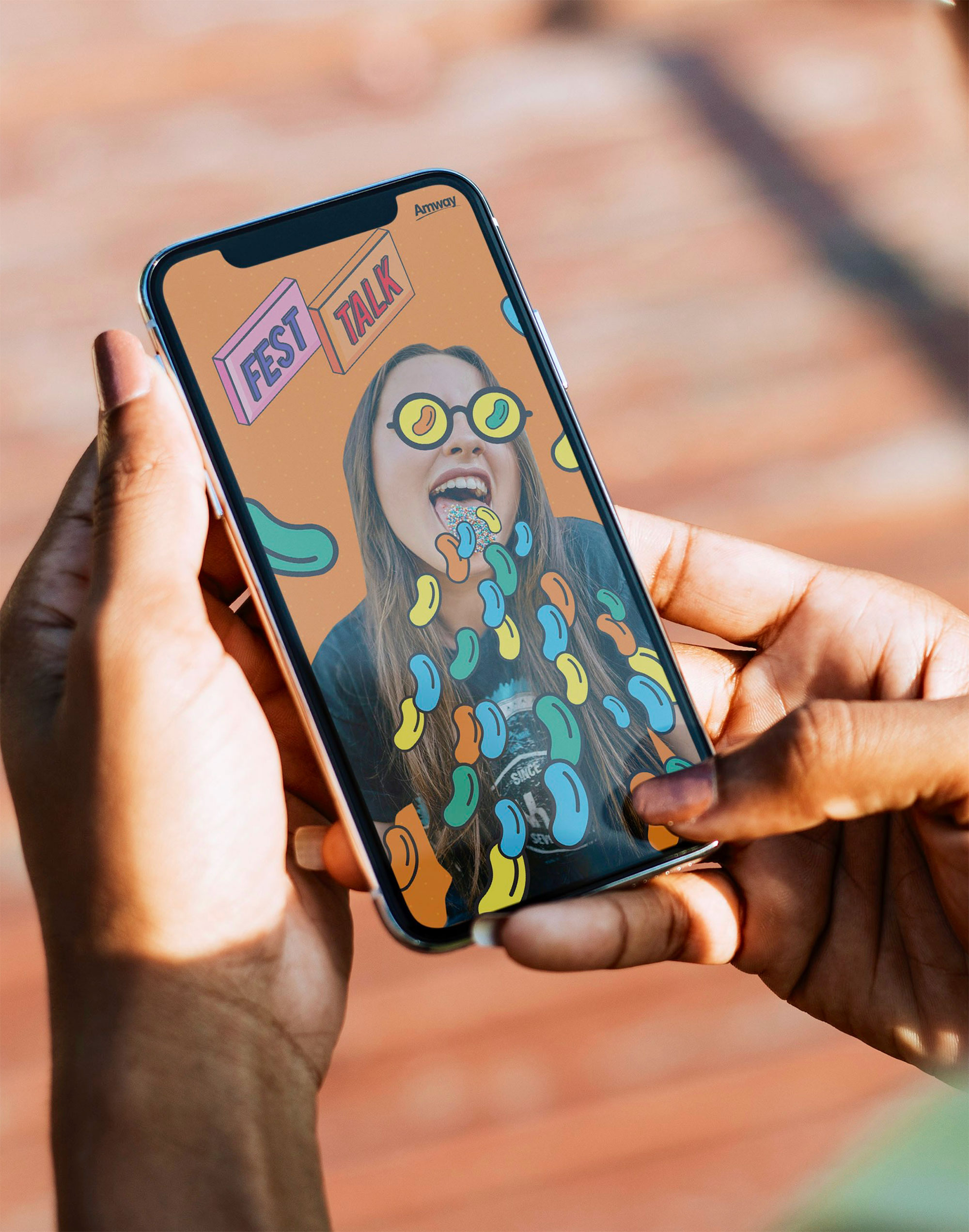 visual and brand strategy | experiential conceptualisation and execution | spatial design and planning | live experiences | multimedia design
the challenge
multi-level marketing hasn't always had the best reputation. how would we change its image in the minds of the young and opinionated generation of customers?
our approach
to replace amway's conference format with a genuine and inspiring community experience that cultivates learning and open conversations.
the experience
we brought new life to amway's annual conference with a contemporary new name, look, and experience. appealing to the ambition-fueled youth, amway fest talk comprised of a 3-phase journey: 'get up', fitness classes that featured amway's products; 'power up', a marketplace of healthy and sustainable products; and 'level up', an energising and inspiring conference that made amway the brand that resonates with our next generation.