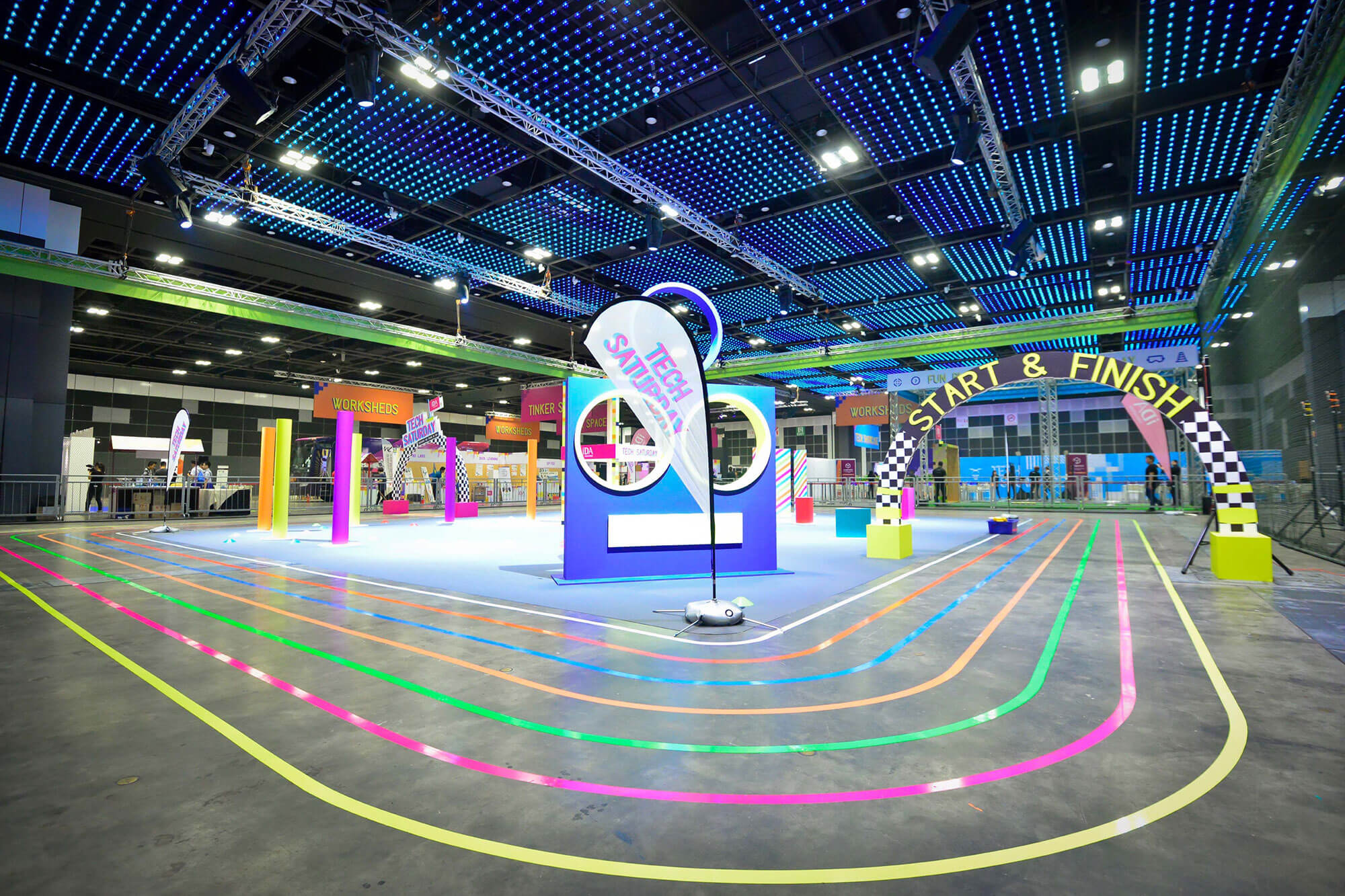 IMDA Tech
Saturday/Digital
Wonderland
visual and brand strategy | spatial design and planning | experiential strategy and execution | consumer engagement and interaction | graphic design | large scale experiences
the challenge
how can we break negative stereotypes of technology, known for being inaccessible and complicated? within the same communities, how can we help them incorporate technology into their daily lives?
the approach
technology is not your everest! we set out to revamp its daunting reputation with an image overhaul of vibrant graphics and personable language to draw the communities in. once the visual strategy was in place, we repositioned imda's offerings into an integrated fun-filled experience that brought entertainment, education, and engagement to the next level.
the experience
tech saturday started out as a simple family fair meant to redefine the role technology in our lives. over three years, we steadily evolved the scale of the fair and transformed it into a spectacular two-day tech festival packed with a plethora of activities to ensure there's something in it for everyone. the latest extravaganza featured three thematic experiential zones and a battleground for the regional mobile legends tournament finals. keeping in line with the festival vibe, a tech parade brought the hype to the 23,000 tech explorers with customised cheers, drum performances, and shimmering LED costumes, marching to the beat of one unforgettable adventure together.