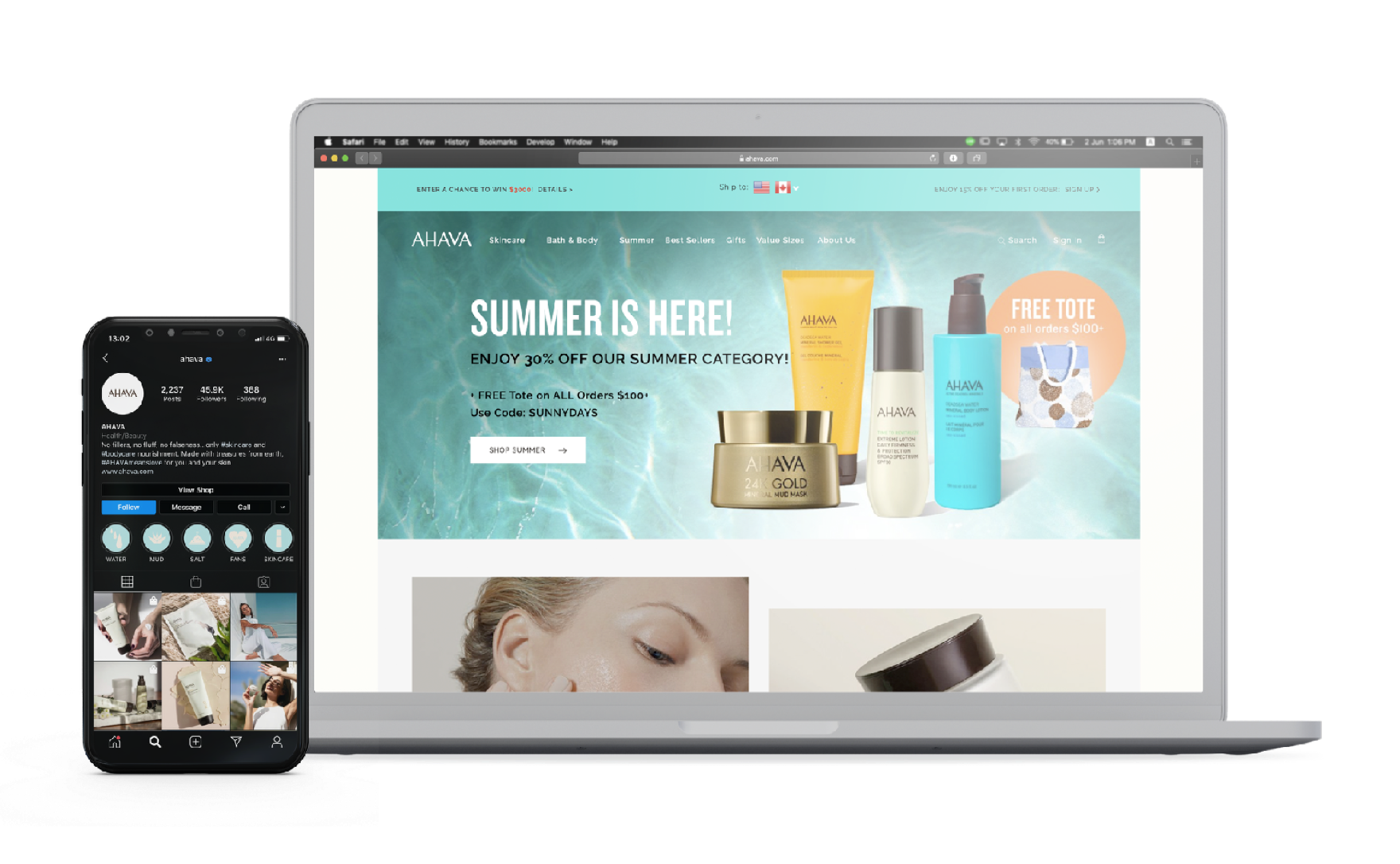 website creation & design | visual and brand strategy | graphic design | influencer strategy and engagement
the challenge
how can a little-known israeli cosmetics brand break into the oversaturated premium skincare market in in korea?
the approach
creating a digital campaign centred around influencer marketing and KOL reviews that creates a genuine and organic brand identity, which the intended target audiences can resonate with and trust.
the experience
the freshness of the dead sea has arrived in the east! to reach out to women aged between 25-40, we came up with a online marketing strategy that tapped on kols and influencers, ranging from up-and-coming names to established figures in the social media scene, creating authentic buzz and interest in ahava's unique israeli dead sea mineral skincare that appealed to the busy working woman's desire for an organic self-care routine. engaging with youtubers and beauty bloggers, we crafted a strong online brand presence that led audiences to our instagram, facebook and website and resulted in conversions via our online store.