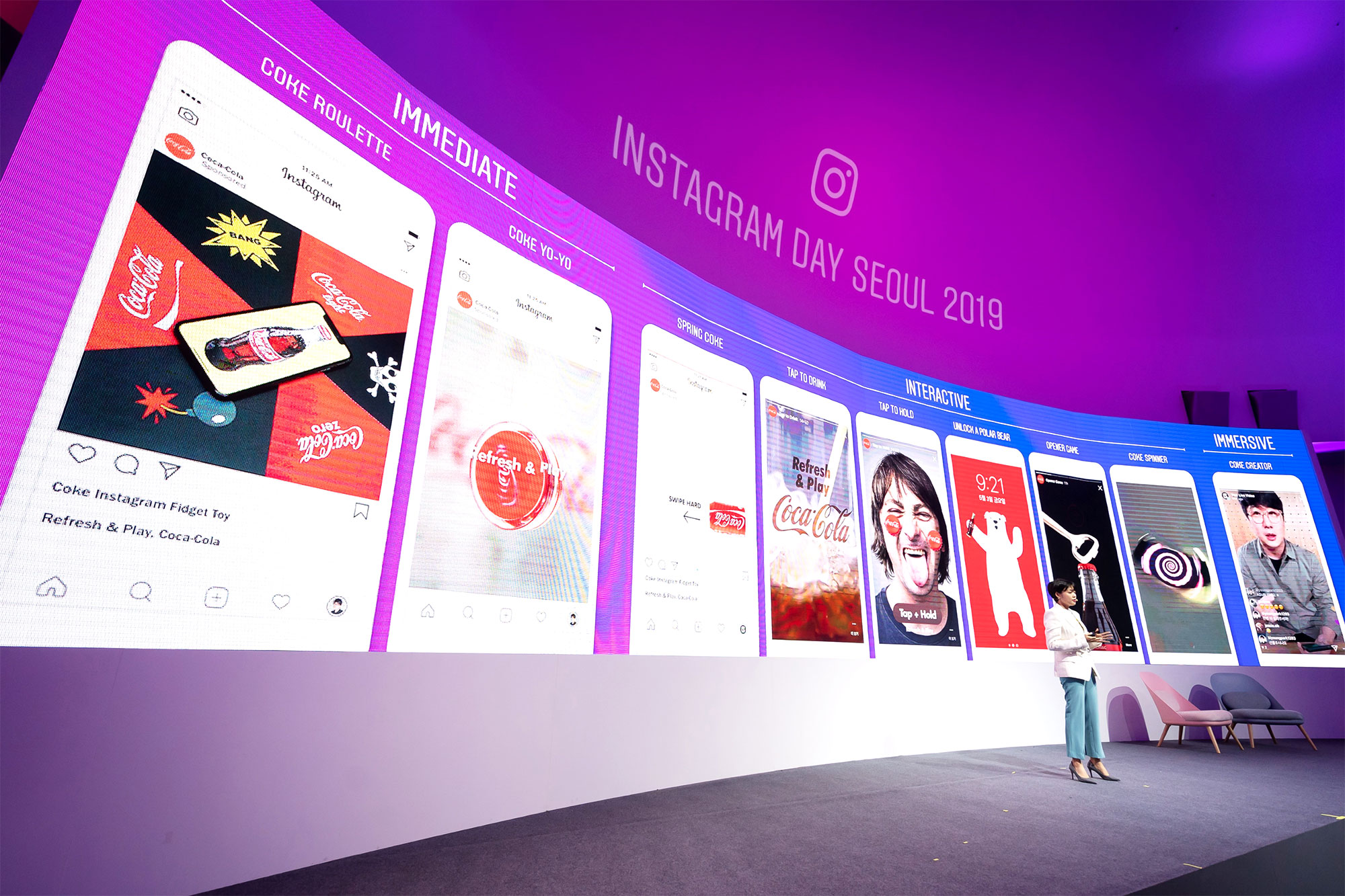 experiential conceptualisation and execution | spatial design and planning | motion graphics | graphic design | live experiences | multimedia design | brand experience | consumer engagement and interaction
the challenge
how can we position Instagram as a key business platform for advertisers to reach their audience?
the approach
to partner with korean SMBs who've found success through their Instagram presence, and create an real-life IG showcase based on these success stories to fully immerse guests in the IG experience.
the experience
what better way to showcase a diverse range of SMB businesses under one roof than to create our very own "house of instagram"? we partnered with 12 korean SMBs to showcase their brands through a real-life IG experience. each zone featured stylish backdrops and props to create the perfect photo and/or gif opportunity, with their brands in plain sight. the house of instagram was a live IG playground with seamless product placements that allowed advertisers to imagine the future of their businesses with instagram.