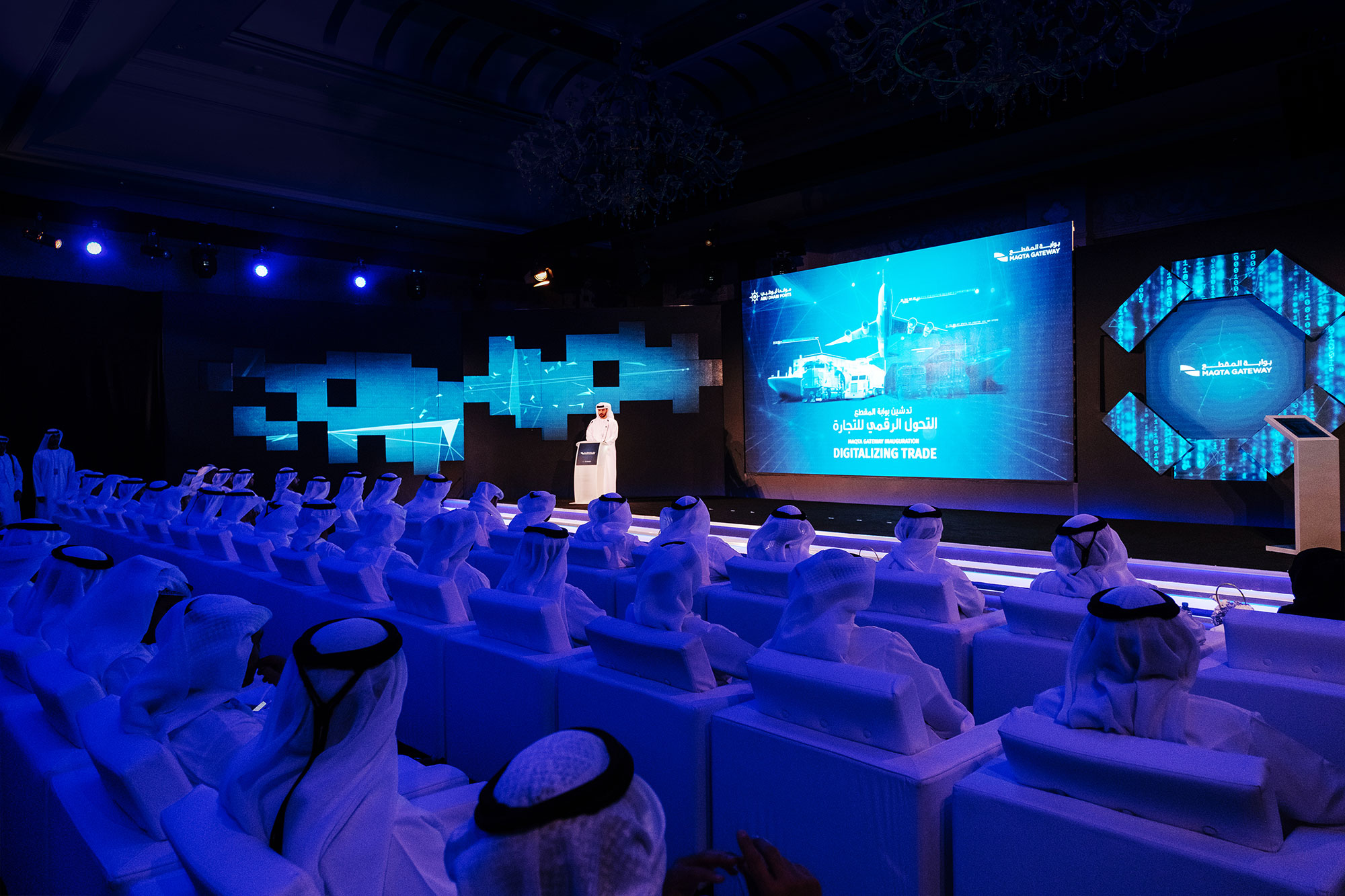 Maqta Gateway
Inauguration 2017
experiential launch campaign | spatial design & planning | multimedia design | motion graphics
the challenge
how do we make the technology of maqta's new port community system accessible to the everyday person, and show the impact it will have on their lives?
our approach
create an experience that lets guests immerse in and experience the system's cutting-edge technology to help them understand it – without the use of technical jargon.
the experience
the maqta gateway inauguration 2017 took guests on an experiential journey that brought its gamechanging PCS supply chain to life through a high-tech environment design, and technology-driven activations – including a holographic impression of the system – that allowed guests to not just hear and see, but also interact with and explore the how the system will transform the city.