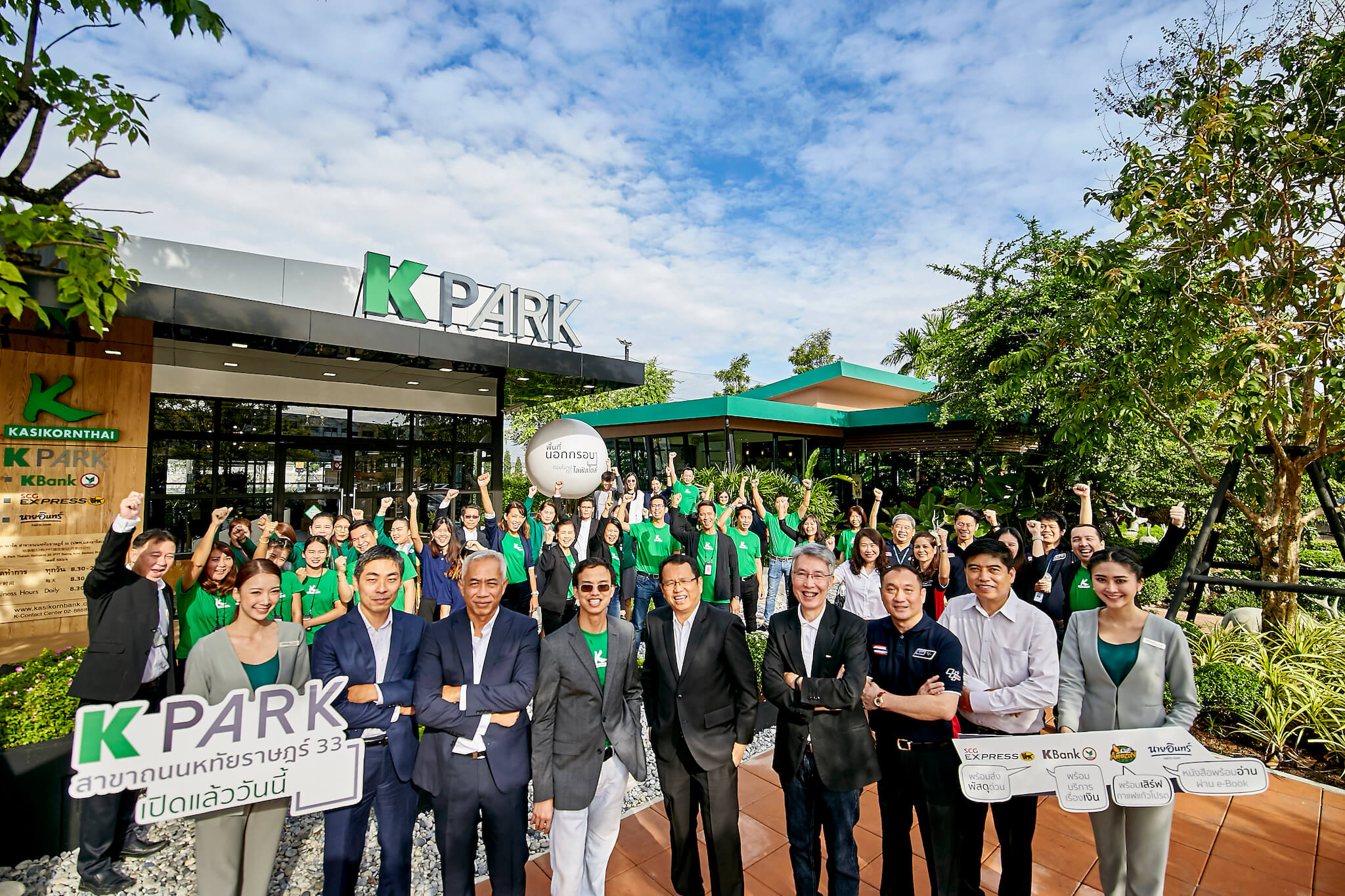 visual and brand strategy | spatial design & planning | integrated brand storytelling | consumer engagement
the challenge
banking isn't just about cold hard cash anymore. how do we reposition k bank's idenity from the average bank to a more human-centric brand?
our approach
to defy the cold, technical reputation associated with banks by creating an integrated lifestyle experience that makes achieving financial goals fun and friendly.
the experience
we created k park by k bank was created as a lifestyle community that changed the way that people perceived banking. designed to thrive through four main tenets – convenience, community, co-creation, and collaboration-, k park brought thailand's big banks together with on-trend brands like cafe amazon, as well as workshops and fringe activities, to create a casual space where the whole family could come together not just for banking, but to learn, play and have conversations.