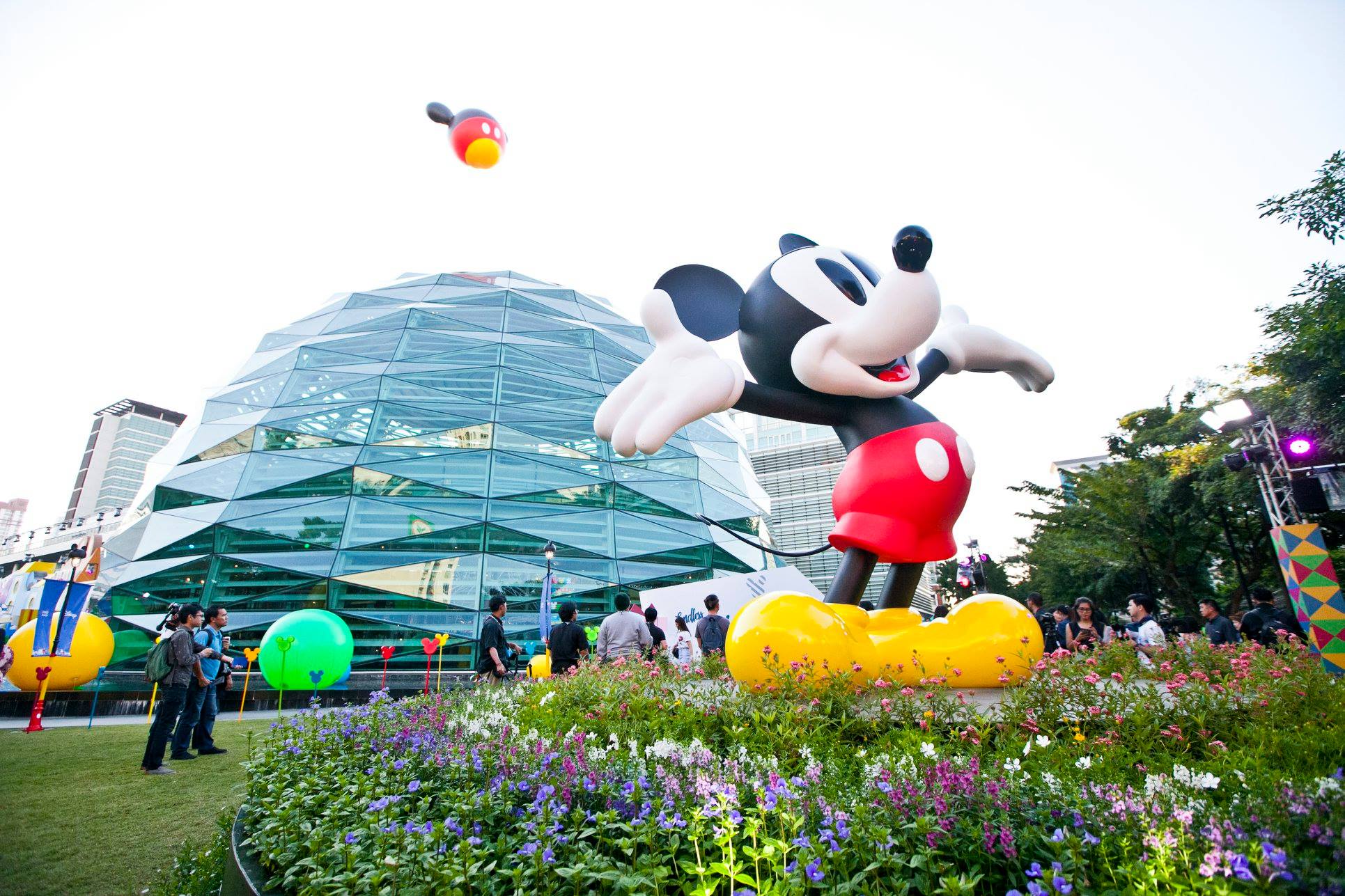 King Power x Disney
90th Anniversary 2018
campaign strategy & identity | live experiences | spatial design & planning | consumer engagement & interaction | artist collaboration
the challenge
how do we create a fresh experience for disney, a well-established brand with a homogenous global identity, to elevate king power from a travel mall to a lifestyle desination?
our approach
through an integrated campaign, we brought a never-before-seen magical disney experiencstraight into the heart of bangkok at king power – with a uniquely thai twist.
the experience
we created a year-long magical journey that brought the people of thailand together at the mall – and kept them coming with a lineup of exciting experiences that incorporated the local spirit. from collaborations with local artists, to perfomances by thai superstars, and even exclusive merchandise with cultural motifs, the one-of-a-kind festivities transformed king power into dynamic space that continues to draw families, local and foreign alike.