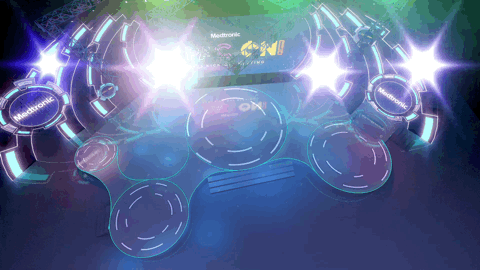 Medtronic 2021
Virtual Kickoff Meeting
website creation & design | virtual activations | visual and brand strategy | graphic design
the challenge
how can we bring together 10,000 staff across the APAC region to create real connections in the virtual world in light of the pandemic?
our approach
taking it from IRL to URL without losing the fun, we created an exciting, interactive and experiential virtual kickoff with multiple touchpoints for attendees to collaborate, celebrate and innovate.
the experience
within three weeks, we were tasked to create a digital pivot plan for the medtronic FY21 virtual kickoff meeting for 10,000 medtronic staff when the covid-19 pandemic hit our shores. as we took on the challenge, we looked for new ways to excite, impress and inspire virtual attendees – from mixing live and pre recorded content, creating our own gaming competitions, incorporating virtual photo booths and digital photo wall, this two-day virtual experience proved to be one-of-a-kind and unforgettable even in tough times!