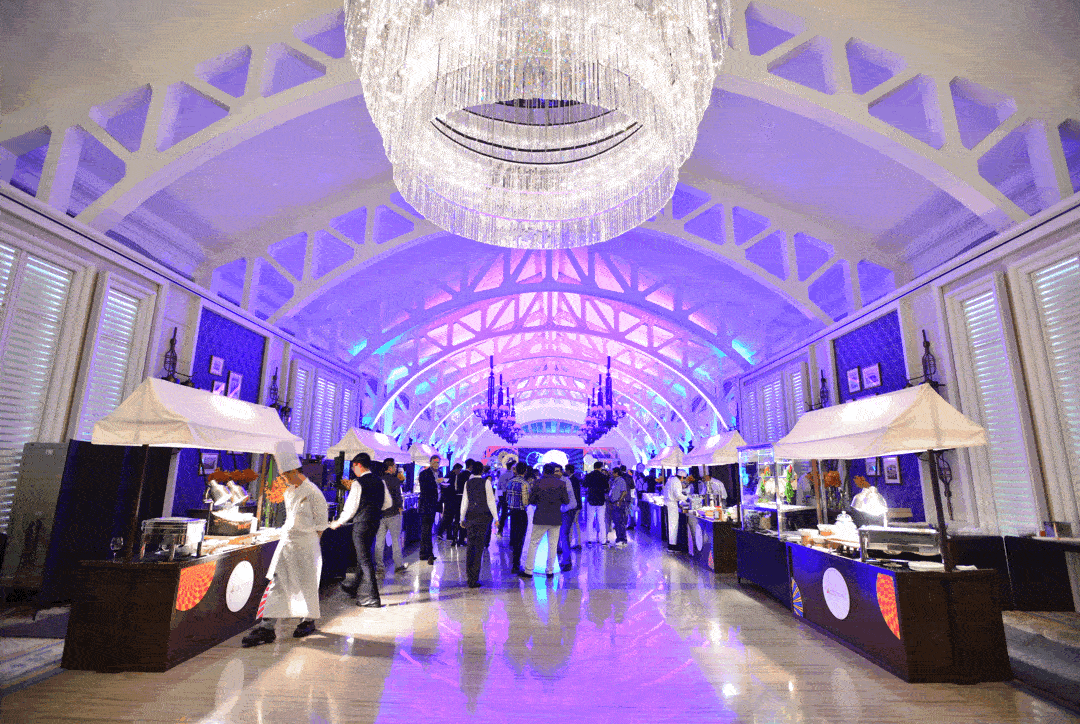 experiential conceptualisation and execution | integrated story telling | graphic design | spatial design and planning | multimedia design | motion graphics
the challenge
how can we create unforgettable evenings for 2,000+ guests who know singapore inside out (or so they think)?
the approach
create a consistent narrative that tantalises the imagination of the singapore experience.
the experience
the theme of "defying conventions" set the overarching tone for these socials. the opening socials was held at gardens by the bay. inspired by the lush greenery surrounding the venue, plants and colourful foods were used as decor to create visual kaleidoscopic patterns that set the whimsical tonality of the evening. the gastronomical experience was further enhanced with guests feasting their eyes on culinary delights, such as oozing mac and cheese muffins or sneaky desserts dressed as flowerpots!
we kept up with the expectations and raised the bar with the closing social, which took place at fullerton bay. here, guests were led on an explorative journey through their chosen thematic experience of the evening. guests were spoilt for choice, from options like theatre and opera to jazz and whisky. the journey was further enhanced with live performances such as the forbidden city musical, surprise acts from thai diva tata young, ukulele player feng e, and dj aldrin.